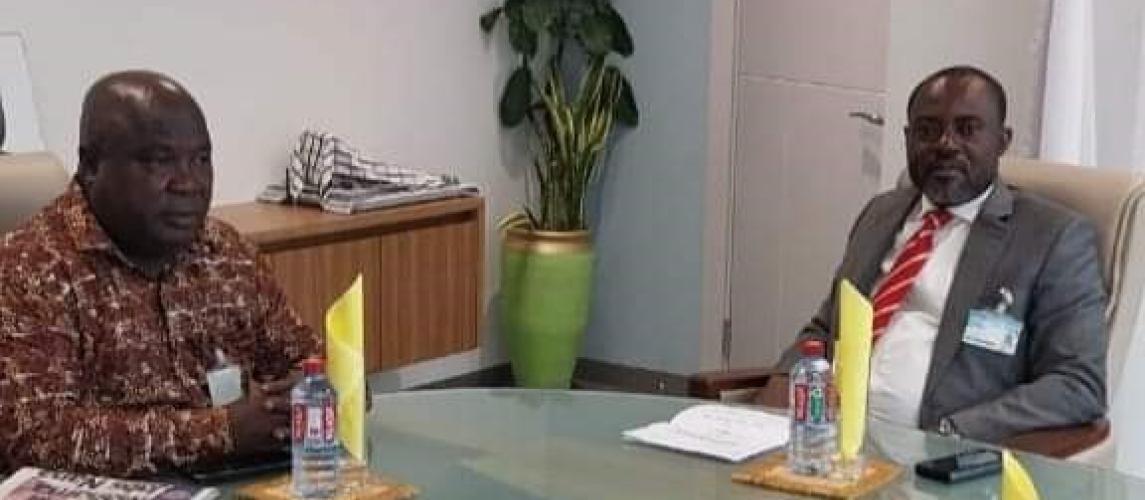 LCAA'S Acting DG meets GCAA'S DG in Accra, Ghana
The Acting Director General of the Liberia Civil Aviation Authority, Hon. George Sylvester Mulbah, has concluded a courtesy visit to the Director General of the Ghana Civil Aviation Authority, Hon. Emmanuel Kreku, in Accra, Ghana on Tuesday, August 8, 2023. 
According to a dispatch from Accra, the two aviation authorities had a productive meeting to explore potential areas of collaboration and discuss potential updates to the 2017 technical agreement that was previously established between the LCAA and GCAA. 
The agreement reached in 2017 includes various provisions, one of which involves the GCAA offering training to Liberian Aviation Inspectors. Additionally, the agreement entails technical support from the GCAA to assist the LCAA in its preparations for the International Civil Aviation Organization (ICAO) audit.  
During the Accra's meeting, both Hon. Mulbah and Hon. Kreku expressed their intention to share a copy of the agreement with their respective legal departments for further review. Following this, they plan to proceed with a formal signing of the agreement.