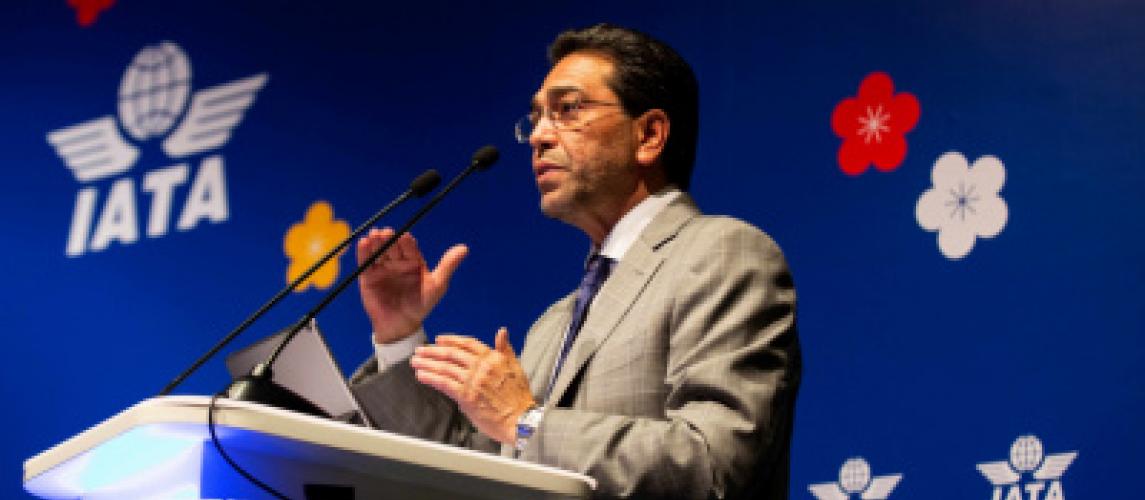 IATA's Regional VP Congratulates DG Kollie On His Appointment
Margibi, October 28, 2020. The regional Vice President for Africa and the Middle East of the International Air TransportAssociation (IATA), Mr. Muhammad Ali Albarkri has sent a letter of congratulations to the Liberia Civil Aviation Authority's Director General, Hon. Chief Moses Yarkpazuo Kollie on his recent appointment by the President, H.E George Manneh Weah as head of the Civil Aviation Authority in Liberia.
In a communication addressed to DG Kollie on Monday, October 26,2020, Mr. Albarkri described the appointment of Chief Kollie as very pivotal as Liberia looks forward to air transport for its socio-economic growth during his administration.
The congratulatory letter also reminded DG Kollie of the current challenging moment the Civil Aviation industry is faced with due to the negative impact of the ongoing COVID-19 Pandemic.  
According to Mr. Albarkri's letter, despite these challenges, IATA has been in the forefront of a global advocacy program for the survival, restart and recovery of aviation as part of its strong contribution to the works of the International Civil Aviation Organization (ICAO)Council's Aviation Recovery Task Force (CART); which recommendations, he added, they encourage the Republic of Liberia during the administration of Chief Kollie to adopt.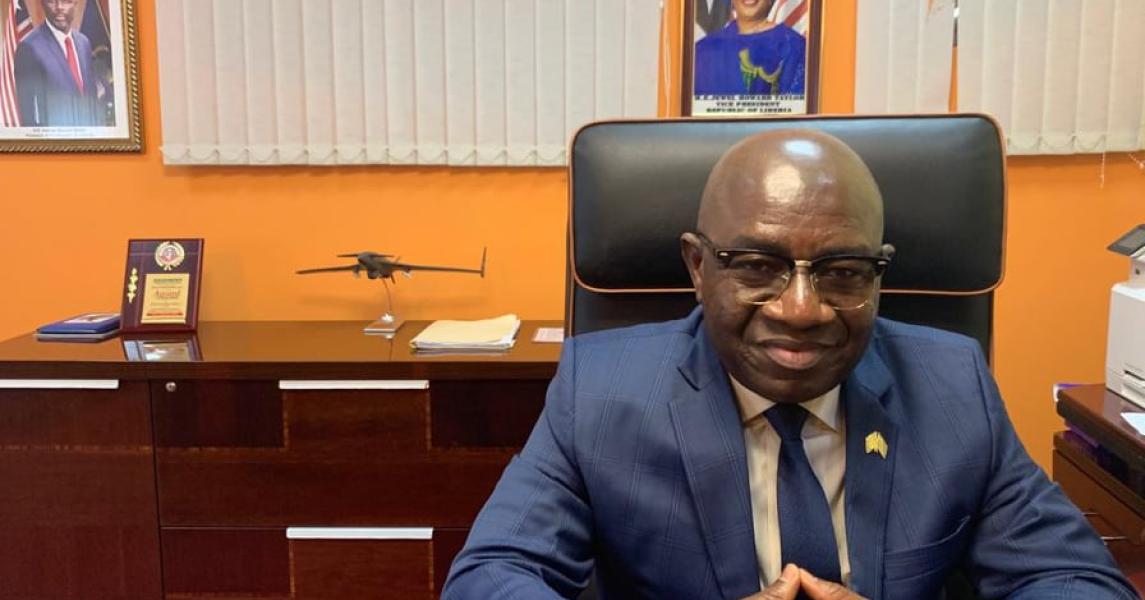 He further added, IATA has published standards to support aviation restart and maintain a consistent engagement with key stakeholders and that, with the appointment of Chief Moses Yarkpazuo Kollie as head of the Liberia Civil Aviation Authority, they are confident that IATA can count on his support for the further advancement of the restart of aviation not only in the Republic of Liberia but also in the whole of Africa.
As a reminder, the  IATA's Regional  Vice President for Africa and the Middle East also indicated, the International Air Transport Association (IATA) has been supporting the growth of aviation in the Republic of Liberia through constructive engagement with Liberia Civil Aviation Authority, Liberia Airports Authority, Roberts Flight Information Region and Travel Agencies while the Republic of Liberia has been taking steps to grow its air transport industry over the past few years; something which they are  certain that the administration of  Chief Moses Yarkpazuo Kollie will avail the opportunity to collaborate as a way  to further improve aviation safety through the adoption of the IATA Operational Safety Audit (IOSA)as a means of compliance, aviation infrastructuredevelopment and LCAA staff capacity development through a strategic partnership with IATA training. 
At the same time, the group has pledged to support the administration of Chief Kollie in its financial sustainability efforts, through IATA's highly efficient billing and collection services, while IATA looks forward to an enhanced and mutually beneficial relationship with LCAA during  the tenure of Director General Chief Moses Yarkpazuo Kollie.